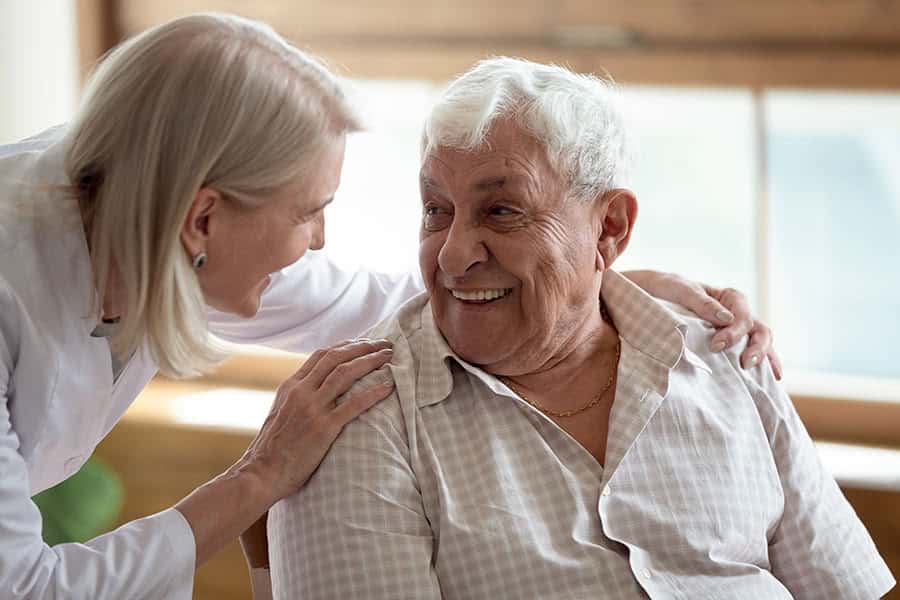 Levels of Senior Housing
If you are looking for senior housing or senior apartments in Quincy, Illinois, trust Sunset Senior Living to provide a continuum of care for your loved one. We welcome residents with needs ranging from apartments and villas to hospice care with our senior housing services.
Sunset Home offers high-quality programs and amenities that, when paired with our outstanding care and personal service, go above and beyond the average senior apartments facility. You'll enjoy all the comforts of home while we deliver services that meet your individual needs. Read more about the levels of senior housing available through Sunset Home below.
Skilled Nursing
This level of care provides physical, emotional, social, and restorative services to those who require continuous medical supervision and skilled nursing observation. Our skilled care services offer amenities and conveniences to enhance the comfort of our residents including short term rehabilitation, 24 hour nursing care, and physical, occupational and speech therapies.
Intermediate Care
Sunset Home also offers intermediate care, a special level of service for those who require light nursing care and personal assistance with daily activities. It is a unique care option providing older adults respect and compassion in a warm and friendly atmosphere.
Assisted Living
Sunset Senior Living will soon offer Assisted Living options! Sunset Assisted Living will cater to seniors who are mostly independent but may need a little extra help from day to day. Join a community where your neighbors quickly become friends and feel at home with us.
Apartments & Villas
Sunset Senior Living is the place for active seniors to experience an independent lifestyle. Sunset Apartments and Villas offer senior housing with all the conveniences and privacy of home but with no maintenance, enjoying an environment with supports daily life, friendship and security.