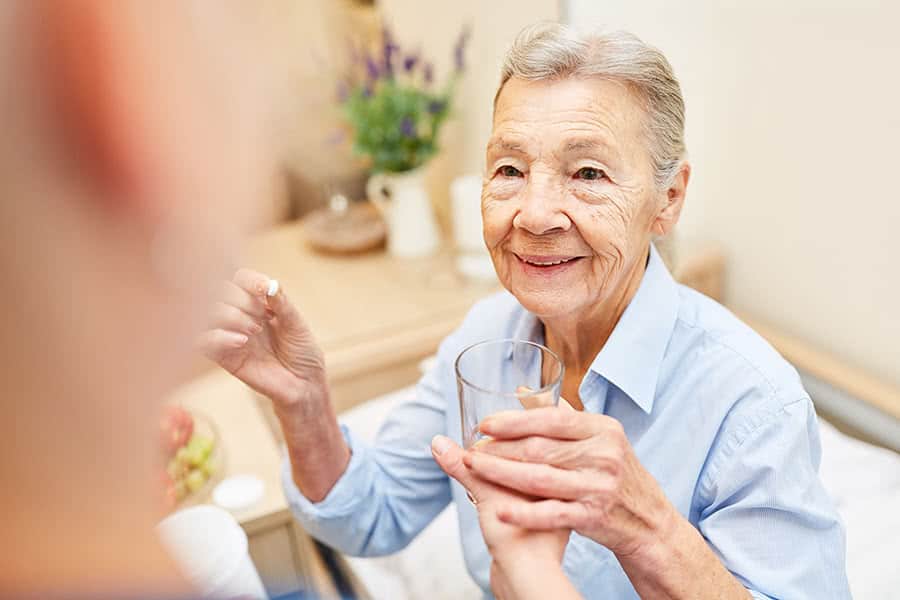 Sunset Assisted Living
Sunset Assisted Living (Coming Soon) will provide Sunset Senior Living the complete continuum of care on one campus. Assisted Living is a licensed program through the Illinois Department of Public Health, and is for seniors who need assistance in one or more activities of daily living that they are unable to get living independently. This could include assistance with bathing, grooming or reminders to take their prescribed medication.
The goal of Sunset Assisted Living is to enable each senior to be as independent as possible, but still provide the needed assistance and supervision required for their level of care. Each senior admitted to Sunset Assisted Living will be treated with the respect and amount of privacy that they desire. It is, however, the social interaction with a loving staff and with other seniors in the building that helps maintain the social and emotional needs of the seniors.
Sunset Assisted Living consists of eighteen apartments, nine of which are Studio Apartments, and nine are one-bedroom apartments. Each apartment is furnished with a kitchenette that includes a refrigerator and microwave and ample cabinet and counter space. Each apartment is handicapped accessible and ADA compliant. Each apartment includes a private bathroom and walk-in shower.
Some of the services and amenities provided are as follows:
A comprehensive health assessment by a licensed nurse on admission and a plan of care tailored to the specific needs of the senior. An EMR (Electronic Medical Record) will be maintained for each senior.
24-hour emergency call system in each apartment.
Three meals a day served restaurant style with menus approved by a licensed dietitian, as well as personal options.
Weekly housekeeping and laundry service available as desired. Seniors may also elect to do their own laundry.
Individual climate controls in their apartments.
On-site therapy if needed. This includes Physical, Occupational and Speech.
All Utilities are covered with the exception of their personal phone. There are phone jacks in each apartment if the senior wants to have a landline phone.
Basic Cable and Wi-Fi is included, and seniors can contract directly for any premium channels they desire.
A full service beauty and barber salon with reasonable prices.
Activity programming that includes, music, social activities, parties, exercise and fitness, cooking and baking, intergenerational activities, religious services, shopping and outings, and of course BINGO!
An outdoor Courtyard is available for games and relaxation, as well as a covered patio area for picnics and cookouts.
Contact Us For More Information About Costs and Availability