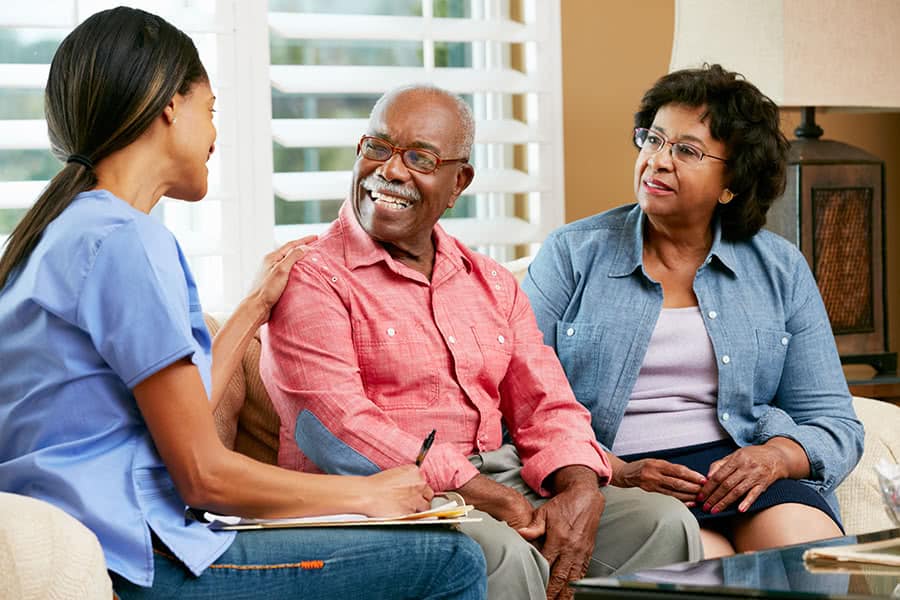 Skilled Nursing Care
The Skilled Nursing level of care provides physical, emotional, social, and restorative services to those who require continuous medical supervision and continuous Skilled Nursing observation. It is available to residential living and memory support residents of Sunset Home. Our skilled care services offer amenities and conveniences to enhance the comfort of our residents. We meet the highest national standards for senior services and our specialized Skilled Nursing team is ready to work with residents and their families to customize a personal care plan.
People best served in Skilled Nursing care are those who:
need nearly complete assistance for most physical or hygiene activities
require relatively complex medication and treatments, as well as pain management
need potent injectable or intravenous medications
need extensive care after a stroke or major illness
require tube feedings
require oxygen on a regular basis
have experienced some minor or major surgery
have had recent fractures, such as a broken hip
are receiving special therapies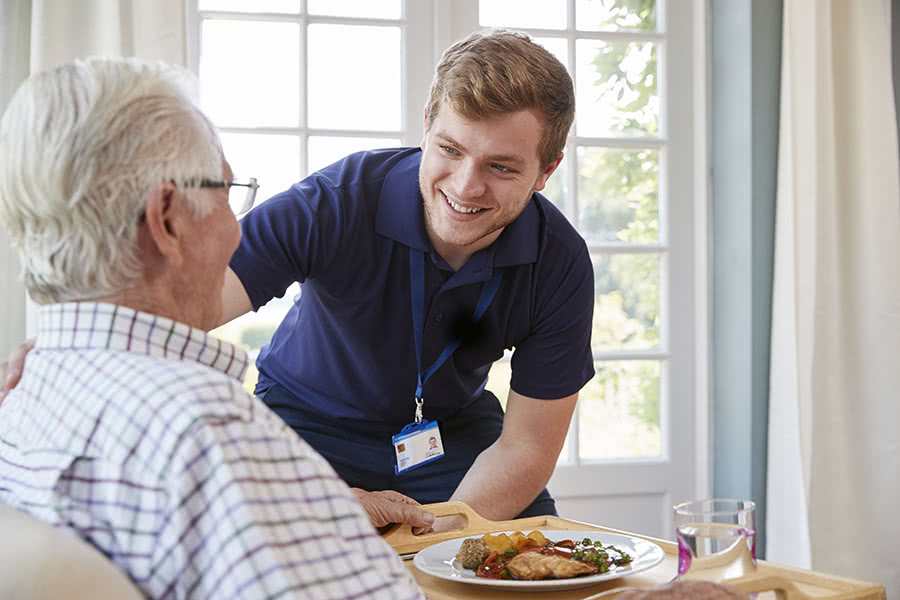 Intermediate Care
Sunset Home also offers Intermediate Care, a special level of service for those who require light skilled nursing care and assistance with daily activities. It's a unique care option that provides older adults respect and compassion in a warm and friendly atmosphere, so they can relax and enjoy the meaningful living they deserve!
Intermediate Care provides the extra nursing care and supportive services needed by those recovering from illness in the short-term or those who require supervision for chronic medical problems in the long-term. This care is provided under the direction of a physician.
As with everything we do at Sunset Home, our Intermediate care is person-centered. With freshly prepared meals, opportunities to be involved in enriching activities, or just the ability to relax in a comfortable and secure atmosphere, our skilled nursing staff and volunteers provide a balance of independence with an appropriate level of care.
Light Intermediate Care 
What is Light Intermediate Care? Sunset Home offers another level of service when more care is required than a traditional stand-alone assisted living facility may provide. Our specialized skilled nursing service is designed for individuals who require assistance with everyday activities such as meals, medication management or assistance, bathing, dressing, and transportation. Some individuals may need help with mobility, incontinence, or other challenges. While others may need the assurance of a little extra care when coming-off Med A and have completed physical therapy, but are not quite ready to return home. There are no hidden costs with the Light Intermediate Care program. Evaluations are conducted and monitored regularly to assure the proper level of care is always being administered.
(Intermediate care is not covered by Medicare.  Please contact our Admissions staff for more details.)
Services included in all levels of care
Room and furnishings
Nursing services
Basic toiletries (soap, shampoo, deodorant, comb, toothbrush, toothpaste)
Social services
Three meals per day plus nourishing snacks and nutritional supplements
Housekeeping
All utilities
Cable television service
Computer access
Telephone line available in rooms (charges for service are responsibility of resident)
Provision and laundering of linens and towels
Personal laundry services
Recreational and therapeutic activities
Religious services/spiritual care
Hospice services from a variety of providers
Transportation to Sunset Home sponsored activities outside the facility and most medical appointments
Mail delivery and pick-up service
Emergency response system
Facility-wide security system
Please take a look at this article on what to bring.
Contact Us For More Information About Costs and Availability